In a tribute to the 50th anniversary of Apollo 11's historic flight, join us in celebrating this magnificent machine by flying your own Saturn V! The challenge is to have (at minimum) 50 Saturn V flights over the course of the ARLISS - XPRS launch week.
Basic rules;
Any size Saturn V can participate
You may fly your Saturn V as many times as you like to help the challenge succeed.
Does not have to be scale or highly detailed - just identifiable as a Saturn V (especially from the pad)
Each Saturn V launch announcement will also announce what number the flight is.
Drag racing other Saturn Vs will be encouraged!
For each successful Saturn V flight the flier will be given a Token. Like a cert flight, it has to go as planned and the bird can be flown again without needing repair.
The flier with the most tokens at the end of launch on Sunday is the winner.
During the 'countdown' to 50, each flight counts, even the unsuccessful ones HOWEVER only the successful ones get a token towards the prize.
If you crash, rebuild and re-fly successfully – that will count as 2 flights toward the countdown goal but only token awarded.
---
Though (right now) there's no award - extra points will be given for;
Number of flights by the same Saturn V
Night launch
Highest recorded altitude (altimeter data required)
Scale detail
Being #50
---
Here are a few sources for Saturn V models out there

1/100th scale KIT
---

Quest (Micro Maxx RFT)
---
Apogee Rockets (Limited Supply)
---
Dr. Zooch
---
If you want a fun challenge make a Lego or Paper Saturn V
---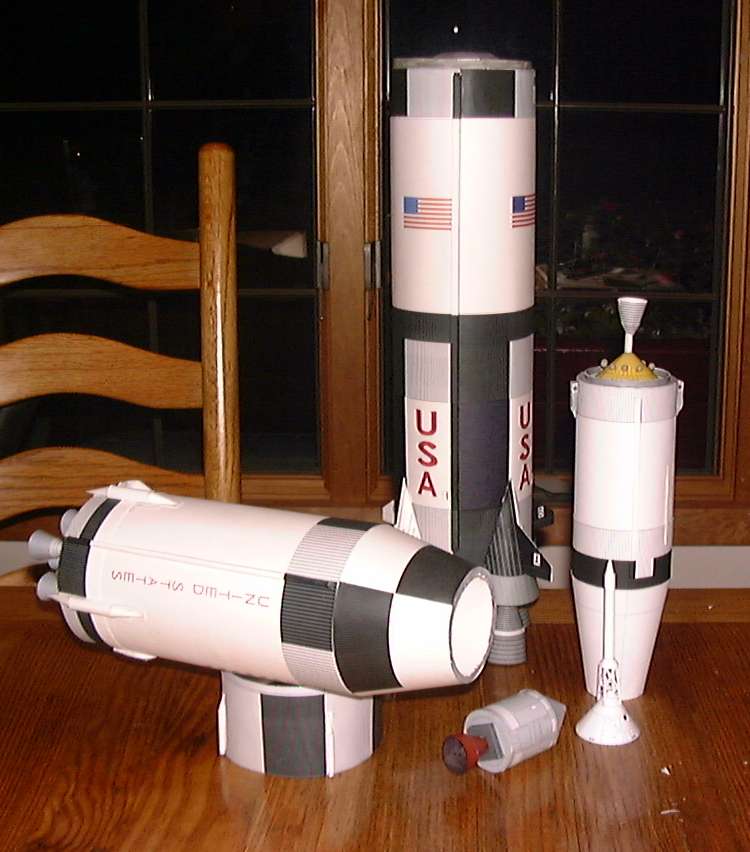 Folded Paper Saturn V
---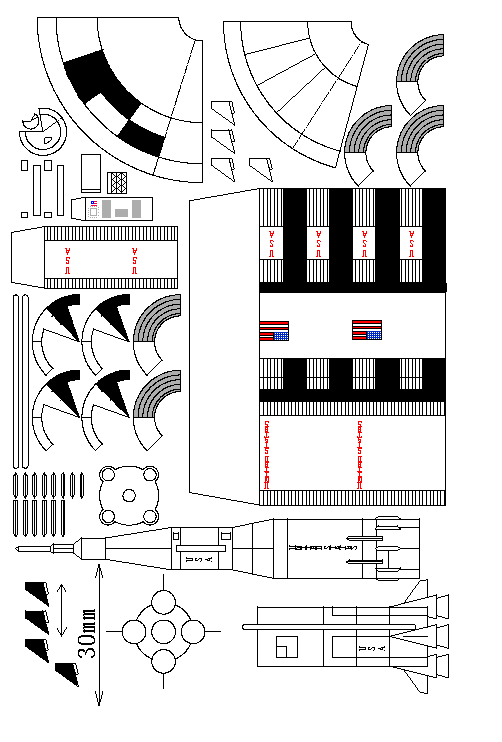 Smaller Paper Saturn V
---
S
Smithsonian Build the Rocket
---
If you have a 3D Printer (or access to one) and want to build a Saturn V from 'scratch' - here's a great set of parts. These aren't 'kits' they're key parts - you'll need to hone your rocket building skills to complete the bird.
If you plan to fly your Saturn V in this challenge and would like to have it added to the Tribute Gallery upload the images here!
---
Gallery
From Jamie Clay
---